December was a month when I noticed beautiful light. Light is more precious during the winter when the days are so short and often, like today, so murky that it seems as if there is no daylight at all.
Three days shone out for me in December. On the first I visited the Christmas Tree Festival at the medieval church of St Thomas in the centre of the city. Different organisations and charities decorate trees in a multitude of ways and the results are stunning.
What absolutely made the whole thing was the afternoon light streaming into the church and casting a golden glow
The medieval 'Doom' fresco was rendered vibrant by the light
The second day of extraordinary light was just before Christmas. We had friends staying and took them on a trip to explore Cranborne Chase a little known but amazingly beautiful part of North Dorset. The weather forecast had been poor so we were delighted to find a sunny and slightly misty day which made the countryside look magical.
We ended the day in the Saxon hilltop town of Shaftesbury watching the sun go down
The final picture in this set is Gold Hill, made famous by the Hovis advert and the Oliver Read / Julie Christie version of Far From the Madding Crowd in the nineteen sixties.
For the the final set we're off to Brighton for our post-Christmas visit to my 94 year old mother-in-law. It was freezing cold and blowing a gale but I ventured down to the promenade to capture the sunset - and boy was it worth it!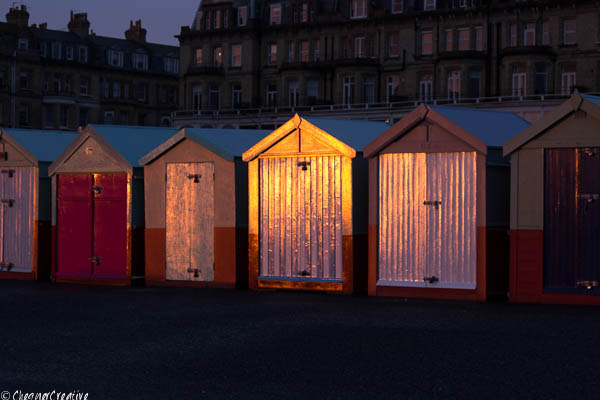 The final photo of the post is a tad grainy but I like it because it shows both piers, The West Pier in the foreground and the Palace Pier now known as Brighton Pier. You can also make out the starlings that gather there every evening.